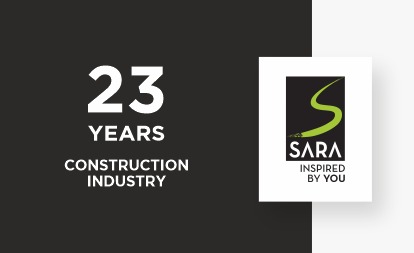 Sara Group has its humble beginnings in Aurangabad, creating aspirational yet affordable housing for people from all walks of life. 23 years and over 50 lakh sq.ft. later, we did not just end up transforming the lives of thousands of families, but also the destiny of many cityscapes.
Over the years, we have come to discover our colossal capabilities to think big and deliver bigger, to create more than just buildings to live and work in. From small projects to entire townships, we have been resilient and future driven in our undertakings and have steadily expanded our vision from creation to transformation.
From listening to the concerns of the common man to the dreams of ambitious entrepreneurs, we have built and nurtured an ecosystem of 31000+ happy residential and commercial customers across Maharashtra, and have earned the honour of having a few areas like Chakan synonymous with Sara.